Interested in Sponsorship?
Please fill our our Inquiry Form so that we will be sure to communicate as the event approaches.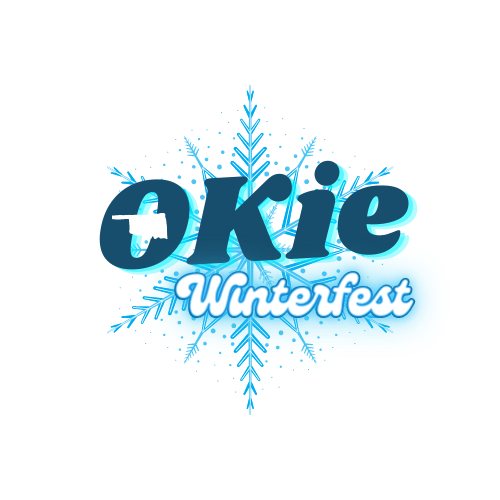 Sponsorship Packages
The Okie Winterfest is funded through sponsorship. The festival welcomes sponsors at all levels – local, regional, national and international. Welcome aboard!
The Okie Winterfest reserves the right to negotiate all sponsorships. Guidelines apply to cash sponsorship, the combination of cash and in-kind contribution mutually agree upon by the sponsor and the Festival, or in-kind contributions which reduces cash expenditure. Advertising does not include design or production. Event ticket allocations are based on cash sponsorship. Additional tickets must be purchased.
Financial and in-kind support is an invaluable investment in the Okie Winterfest Festival, helping to ensure that the festival can achieve its broad goal of providing support to the Salvation Army of Muskogee, and community programs.
Why Sponsor?
Some of the possible benefits of supporting the Okie Winterfest include:
A highly visible presence in the City of Muskogee, OK, Muskogee County and the Green Country area Demographics, that will put you in front of potential customers.

Help foster a positive reputation by showing your potential customers that you support causes and events that are meaningful to them.

Boost company visibility before, during and after the event by exposing your company to new audiences. Okie winterfest will do this through mentions in the press or social media and event advertising, like radio spots, signs, featured ads, in festival materials, on the Okie Winterfest website and social media

For selected sponsorship levels, the opportunity to suggest festival events or programs.
Other benefits of sponsorship include the ability to offer subsidies to artists, performers, musicians and others who wouldn't be able to participate in the festival otherwise.
In-Kind Sponsorship:
In-kind sponsorships can be earned through participation in events, or contribution of goods or services which add promotion or incentive to Okie Winterfest. The value of in-kind donation can be combined with cash donation to attain higher sponsorship levels. Some donations which save out-of-pocket expenditures, such as a catering contribution for the VIP Mixer or Children's Breakfast events, etc., can be treated as cash contributions at the discretion of BoredOkie Event/Okie Winterfest team.



Gold

$2,000+

Silver

$1,000+

Bronze

$500+

Contributor

$200+

Friend

$100+

Sponsor, and introduce events for a festival theme

X










Sponsor a festival event

X

X








Booth space at festival events

X

X

X






Include material in festival bags

X

X

X






Logo to appear on signage

X

X

X

X




Free wristbands

20

10

5

2

1

Listing on festival website and recognition on social media with a link to sponsor website

X

X

X

X

X
Event Sponsorship


Gold
$2,000

Silver
$1,000
Arena Stage
X


VIP Mixer
X


Superhero Breakfast


X
Princess Brunch


X
Meet the Grinch


X
Paint and Sip


X
Children Wonderland


X

Spotlight Performers


X